Greenlife
A Private Community of Like-minded People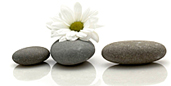 Greenlife Villas are brought to you by the creators of Casa dell'Arte Hotels of Arts & Leisure for people who love art, appreciate the finer things in life, value quality and desire an international community with a friendly and authentic atmosphere to settle in to.
Located in the lush valley of Torba, a unique, small fishing village close to downtown Bodrum, Greenlife is an ideal haven for those who would like to enjoy a holiday away from the crowd.
Park your car in the private garage. Unpack your bag into the wardrobes. Fill the fridge with delightful holiday indulgences. Take a dip in your private pool. Greenlife has all the creature comforts of home with one major difference - you are on holiday.
Imagine Greenlife. Imagine space.
The exclusive property sits on 22,000sqm and the 29 villas and apartments are on just over one quarter of the space. The rest is simply the beautiful outdoors with nature views, olive and pine trees.
There are three different types of villas and two different types of apartments. Both are fully furnished with a modern kitchen including utensils, central heating, and an LCD flat-screen television. The villas also have a private pool with teak decking and their own garden. There is also a large communal swimming pool with sun deck and basketball court.
At Greenlife it is entirely up to you on how you enjoy your holiday – we just provide you with the perfect setting.
Greenlife Villas and Apartments are also for sale, please contact us for more information.